The months of May & June are usually my wildlife junkie indulgence months. In the South African bush – this time of the year (winter) is the best time to take a bush trip. And I was supposed to have gone to the spectacular Kruger National Park for a week 😣
Alas,
let's call it… 'delayed gratification'
So rather than dreaming of a time that isn't–I'll be reminiscing over all the wonder-filled trips I have been SO SO SO FORTUNATE to have.
Over the next few posts, I'll be digging into my archives and sharing one of the things that bring me the most joy:
The indescribably heart stopping, breath taking (and next level photogenic) African bush, reliving these incredible experiences 😅✨

I need my fix 😆 ❤️
So let's take a virtual trip to the bush!
Are you ready to join me?
.
.
.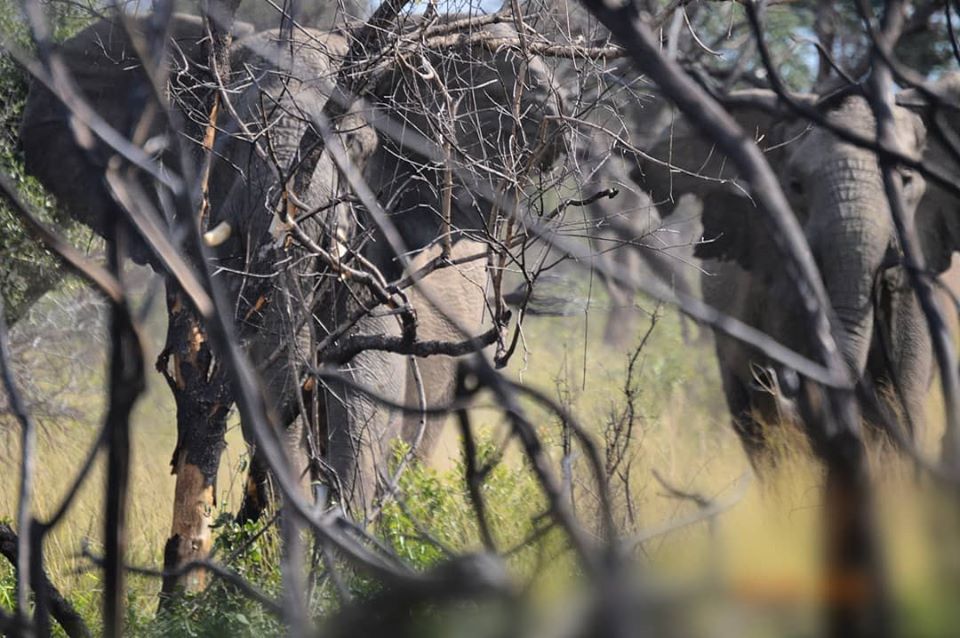 🐘 Elephants! Coming in hot!!🔥
.
.
.
I have some friends who have been charged by elephants & because of that, fear them to this day.
I've had a couple of close calls…
Both times when the elephants appeared out of nowhere!
Luckily, on this occasion (captured in a blur) the trees came between us.
(and I am completely aware that that tree was a TWIG in the path of this mountain of strength!)
Exhilarating.
Humbled.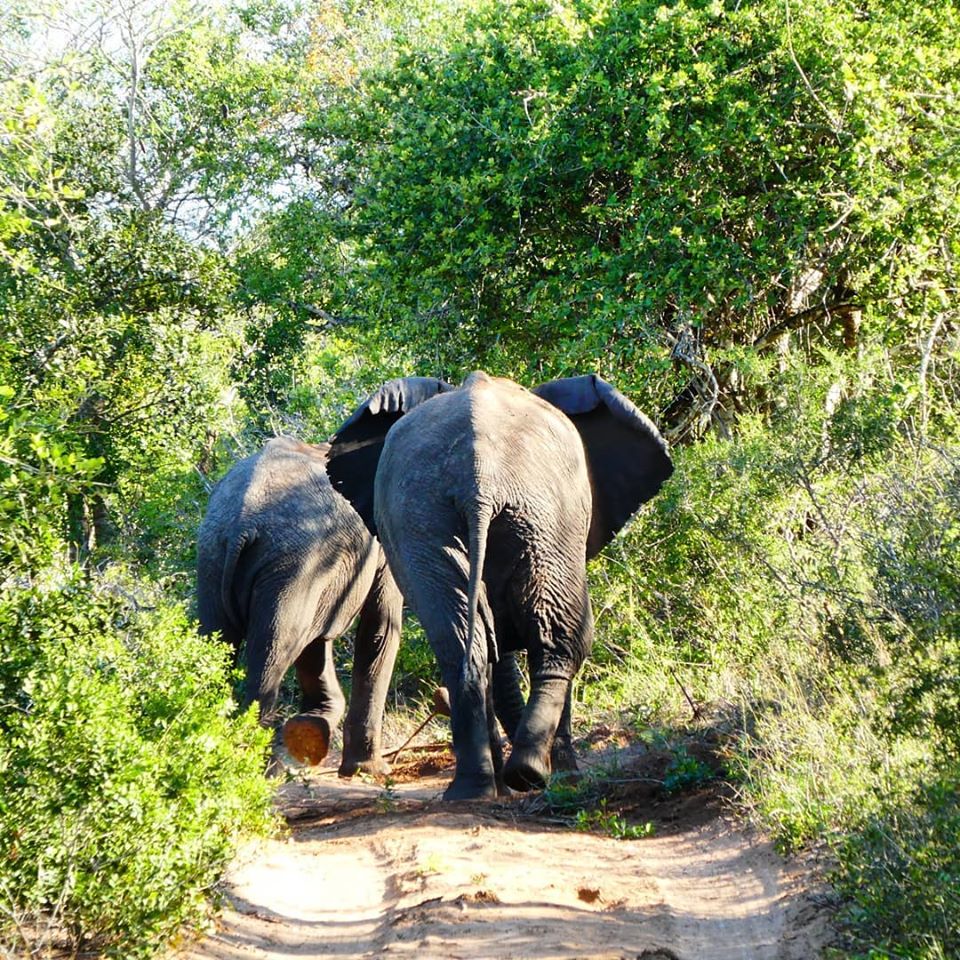 Oh! 🚧
The kind of slow moving traffic I can never get bored of ❤️
.
.
.
The enormous waddle, waving ears, the wrinkles, the underneath of those feet…
They are so big, but can DISAPPEAR into the thicket SO fast & be so quiet and so still. 🐘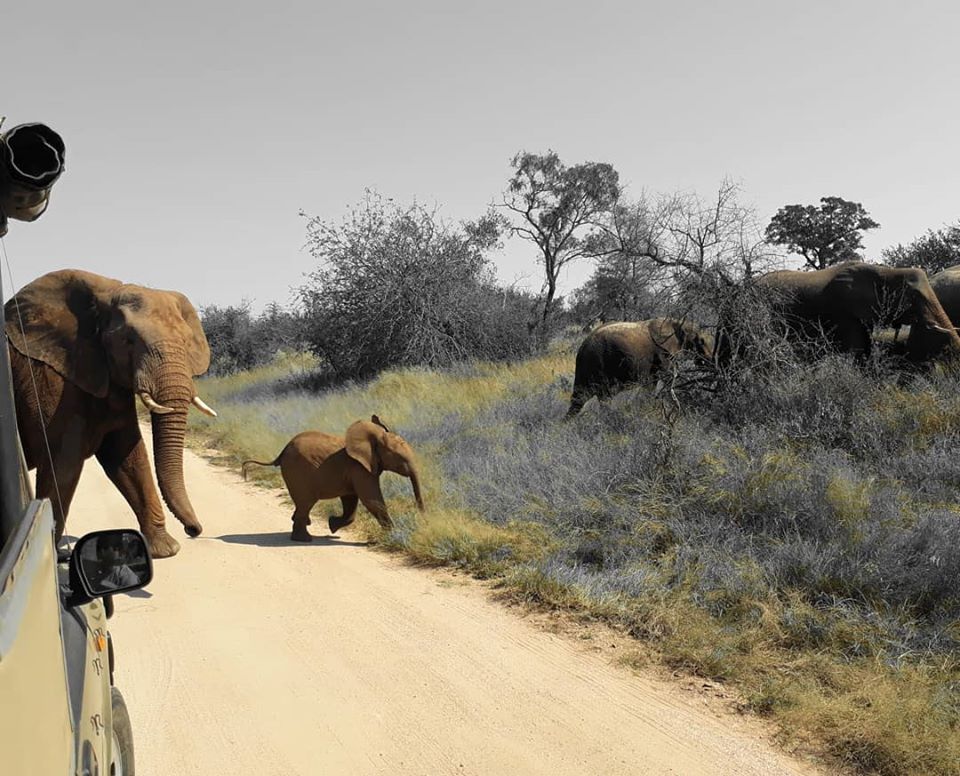 "Hey!! Don't forget about me!!!!"
🐘
A breeding herd of about 30 elephant passed by in front of us (it took about 3 minutes), while Mother Matriarch stood in the middle of the road until everyone, big and small, had crossed.
Then she turned & posed for the camera.
YOU ARE MAGNIFICENT, LADY.  AND YOU KNOW IT.
.
.
.
💛