It was one of those "there is no place I'd rather be" moments.
Most of the incredible sightings I've had have taken place in Zululand, South Africa.
When I was not looking forward to my 30th birthday, I asked myself what I would really love to do to celebrate LIFE. Where would I absolutely love to be when I turn 30?
In the bush.
Volunteering.
Helping a project in some way.
I found Wildlife ACT – Focused Conservation project
And on the 30 May 2015, I woke up at 4am
We set off & found the wild dogs sleeping by 5am & waited for the sun to rise before they woke up, got up, played and moved off to hunt.
I nearly popped with joy & fulfilment
and so began my love of wild dogs.
.
.
.
I love being hands on!
My two 2-week stints Wildlife ACT – Focused Conservation (2015 and 2016) have been some of the best days of my life.

Getting trained to use radio telemetry to help with the twice-daily tracking and monitoring of wild dog packs (and lions and cheetahs), being on the back on that vehicle for up to 10 hours a day, meeting people who devote their lives to keeping our wildlife safe and for a moment in time, being a part of it too.
————
Not everyone's idea of a holiday. But for me, I simply can't wait to go back!

As the sun sets on my virtual bush trip 2020
I'm thinking about my time volunteering with @wildlifeact. I learnt so much about these amazing African wild dogs as a community-driven pack and as individuals.

Taking care of each other
Leaving no dog behind.
These gorgeous puppies can go from playful and seemingly-tame to fierce, disemboweling hunters with an up-to-90% success rate, within seconds.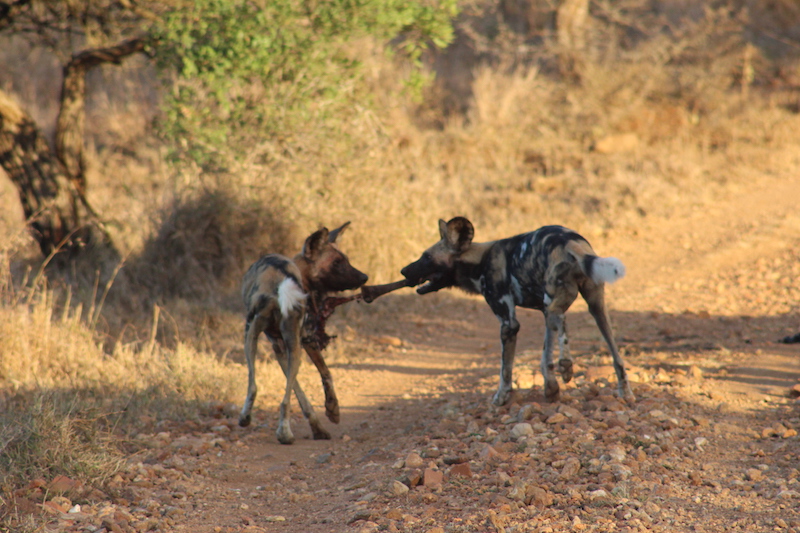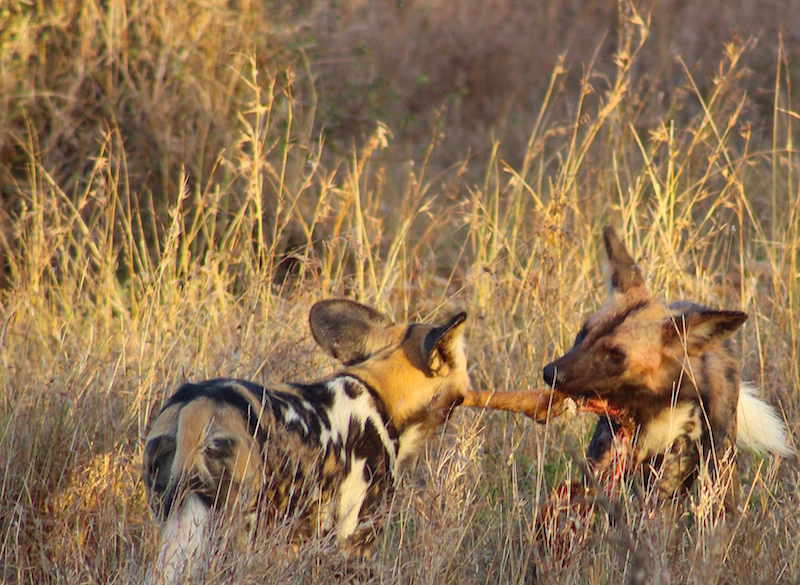 You can never take the WILD out of WILD DOG.
They are the absolute best to watch and rare to see (unless you have the advantage of telemetry tracking…. and then it's STILL hit or miss!)
💛
I can only hope my dog days are not over.
I hope to cross paths with them again.
❤️ 💛 💚 💙 💜