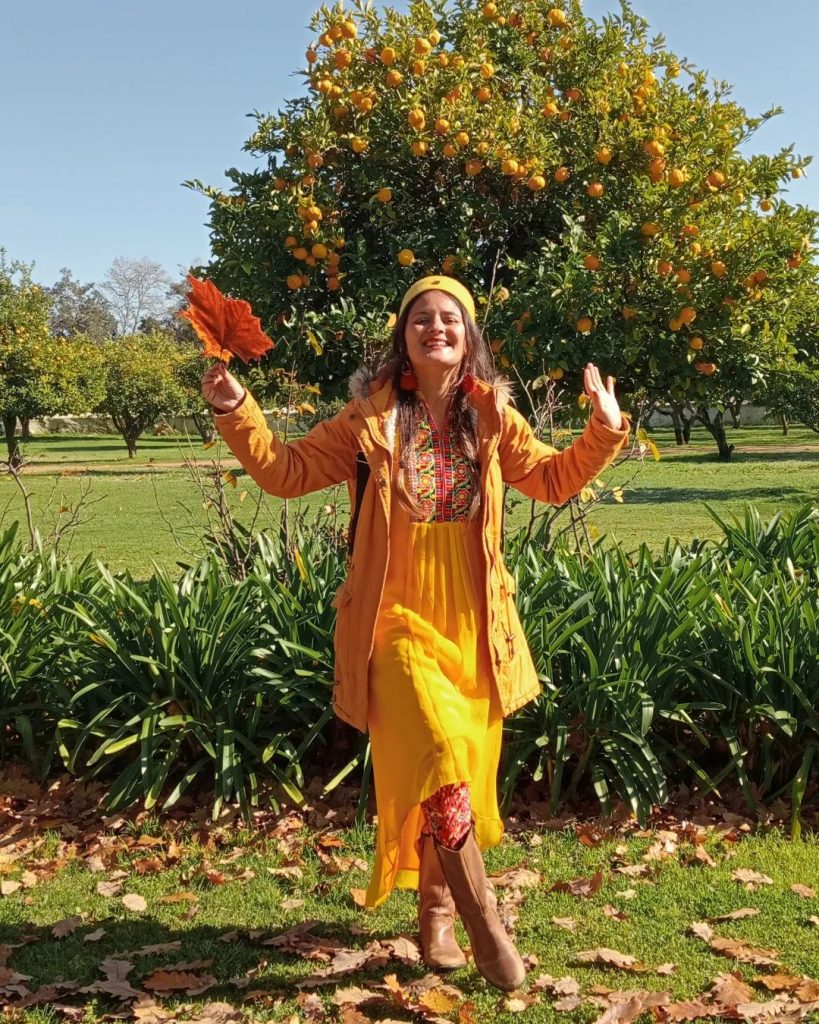 "Sunshine in human form"
…that's what I called you.
Last week I kept thinking how the sun could be shining at such a devastating time!?!?!? "How can the sun shine on a day like this!?!?!?"
I was angry. F***ING furious.
How dare it shine!!!!
But then I looked up
My ray of sunshine friend
My Kix
Now, YOU ARE THE SUN 
 !!!!!
.
.
.
On the day I took this photo as you picked up an autumn leaf bigger than your head, I had driven us to the Women's Day brunch you were asked to host and facilitate laughter yoga at.
We talked so much on the way there. Laughed at ourselves. Shared so much. There was so much to say, not enough time. I lost my voice on the way back.
I was in awe of how you commanded that crowd. 150 women in stitches – that day I was very closely observing the women around me… Some keen and open, some uncomfortable, some real tough nuts to crack. But you did it. Even the girl who was "too cool" to laugh at the "silliness" was eventually giggling a lot. I'm so glad I was so especially curious that day, videoing and watching. I wanted to play you back to yourself so you could see. I told you how incredible you were, I told you all of this. I told you how you cracked every one up and everyone open. Even the "cool-girl" in the corner. "You are incredible babe"
You said it was your moment in the sun.
Kimon, my babe. You ARE the frikkin' sun!
Shine on 
15 April 1984 – 25 September 2022