**taken from a voice note reflection at the end of September 2015, a few weeks before my best friend passed away & who had spent so much of her life wanting men she couldn't have and suffering from rejection which brought her soft heart so much pain… so much emotional and ultimately physical pain that the doctors misdiagnosed her cancer until it was too late**
***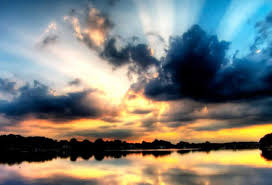 To ' live for today ' sounds so irresponsible – it really does… and me, in my 'touch wood' healthy body, I don't feel the need to make my timeline shorter and make things happen faster, or do things sooner because I 'might not have enough time'.
you don't think that way
nobody knows these things
but right now it's all I'm doing, and everything is shifting into perspective
my friend is lying in a hospital on another continent and her life is potentially ending and all i can think about is what she's thinking about now
Dear G*d, i wish i knew if she's thinking about how stupid it has been to spend so much time worried about people who don't give a shit about her, spending so much time stressed out and unhappy and consumed by someone who doesn't deserve it for the fear of being alone. for what? how long?
we don't know.
wouldn't you rather be happy in your own skin, content alone, for as long as that might be – for as long as we're blessed to be – rather than wasting a minute on someone who doesn't appreciate you or ruins even one of the precious days you have?
I know it sounds so airy-fairy, so much easier said than done, but I'm really starting to think now, you know, I am… I'm putting stuff out there… I want to go to India – I WANT TO GO TO INDIA! and? what's stopping me? what is actually stopping me?
NOTHING'S STOPPING ME
but I keep letting something stop me
I've got the money, I'm lucky enough to have some money to spend
I've always been a compulsive saver, saving up for a rainy day – saving for next year – saving for something better
Being cautious – saving for a future
and i don't want to be pessimistic but I'm starting to feel that…well… I'm so much more aware of the fact i can't count myself out any longer, I can't say it'll happen to somebody else, it won't happen to me… Is that the way we live?
we just don't know.
we spend so much time thinking about tomorrow
thinking about what we should say – what we could say
what we should do – what we want to do
problems – complications
we spend so much time planning… what's the right move, the right next move and we always think that we have time, we assume that WE'LL be fine and nothing will happen to the people that WE love and WE'LL be safe
we think that we've got the time to question this, that and the other
we never think that this sort of thing will happen to us
we never think that we might not be here tomorrow
or that our loved ones won't be here tomorrow
and now I'm thinking – if you knew that you had so little time left, what would you actually do?
Would you say everything you want to say? or would you put it off?
would you book that trip for next month? or would you push it into next year?
what would you do if you had to face the reality that you might not have the rest of your life, and those years that the rest of your life is expected to hold…
do you know?