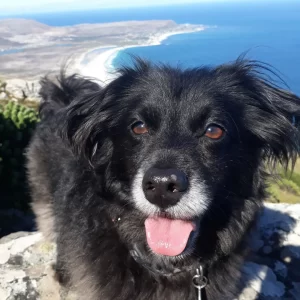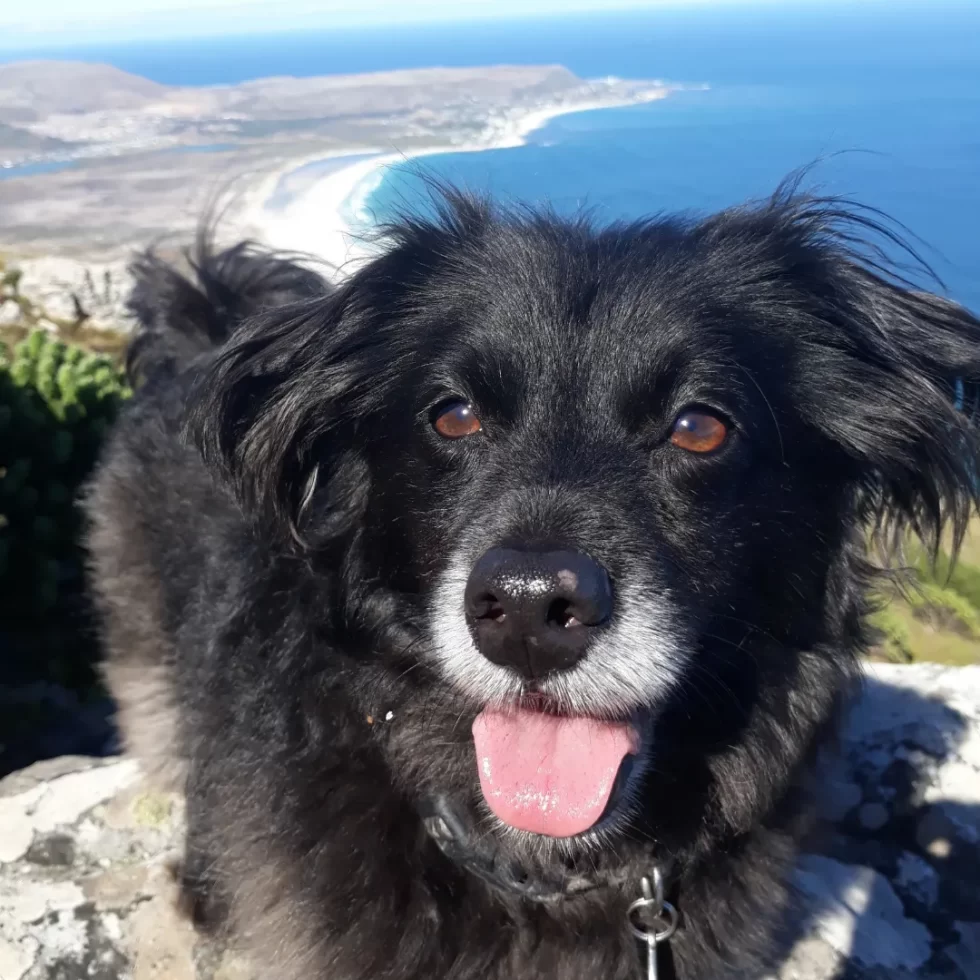 9 years ago, on a perfect summer evening in Cape Town, some of my students and I were having drinks at the popular Fat Cactus, my local that was far easier to get to after work than home.🤣 I missed a call from a friend so went outside to ring her back.
As I stepped out onto the pavement, a scruffy man in a big brown coat brushed past me, "Wanna puppy?"
"What??" I shot back.
Said man turned around, open his jacket and quickly flashed me a tiny black … puppy.
This little face peered out and I knew if I touched him I'd have no will not to take him. I resisted and questioned the dodgy man.
He was apparently a "pure bred ridgeback."
Yeah right. And I was apparently born yesterday.
The man seemed high and got progressively aggro.
He needed R400 to take the puppy to his new owners. Or he would accept R400 for me to take the puppy. He then wanted R400 to go home and get his pure-bred papers to show me proof. We agreed I give him R40 for the dog, and only then I wouldn't call the police. (Unless I saw him selling stolen puppies again)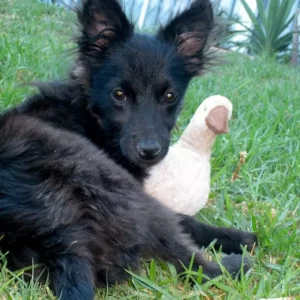 He threw the little dirty pup at me. I took him and dropped him on one of my students laps "Like dogs?"
I grabbed my wallet. Took the money to pay the guy so that he wouldn't have a reason to wait outside for me. I also seem to remember I didn't have as much as we'd agreed.
$2 pavement special.
[This druggy went on to become infamously known on the streets for his illegal stealing and selling puppies and kittens. After the public got involved, years later, he was charged and locked up.]
Back to the dusty, ticky, flee-infestered bargain, I had every intention of rehoming. As we drove home, he sat quietly on my passenger seat gazing up at me. He telepathically introduced himself as Django.
I reassured him he was safe and he was going to be fine.
The rest is history. My buddy Djang, my pure-bred black hyena. It didn't take long until I knew his new home was with me. Me and my Djang were meant to be.❤️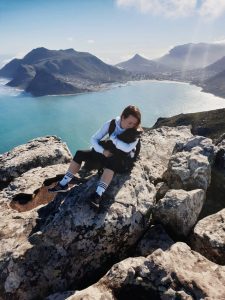 I forgive him his huffing and puffing and obvious eye rolling when things don't go his way because he has made me so proud, been so protective and loyal, the bestest friend, adventurer. We've climbed mountains together. He's enjoyed most of them. Not all.
His ability to charm, his bond and playfulness with his brother and sister cats and dogs, his willingness to get better at tolerating other dogs, for me. Every chair and pillow and bed and toy and treat in the house…. is his.
I know no one should make their drug money off pawning pups but that night, 9 years ago, I was the luckiest unsuspecting tipsy victim of that scammer's day. And Django struck it pretty lucky himself. He knows that.
He's told me a few times.