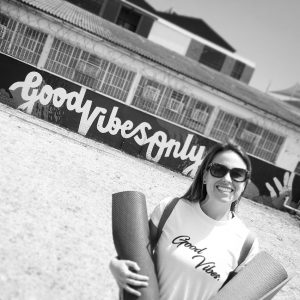 I might have started my 2019 a few months late; out of the need to start it from the right place.
Endings and new beginnings don't always align with YOUR right time… They don't always sync with our earth bound calendar.
What I do know is that you cannot give your best when you're not feeling your best.
You can't fake refreshed.
You cannot function without sufficient rest.
And needing rest DOES NOT MAKE YOU WEAK.
You cannot pour from an empty cup, so for goodness sake prioritise your well-being just as high up as you prioritise the people you love.
Rest isn't DOING NOTHING.
Rest is PEACE OF MIND.
It's doing the best you can at the pace you can truly honour the task with.
》Mindfully. Honestly. Authentically. ○
《Whatever you don't change. You choose.》 Check in with yourself. Regularly.
Check in on others. Often.
.
.
.
[I don't usually match my tshirts with the graffiti in the park so this was a sure sign @WorkingWednesdays fuelled by @Obspastakitchen, a community upliftment project I am involved in, that I was on track with re-aligning myself]
And I was right.
See the sign posts in your life – they've been divinely placed along your path. You'll notice them if you take a moment to look around.
I know "I" am back when I can do more and, rather than feeling depleted, I feel fuller.
I know "I" am back and vibrating high when I can give more and have more to give.
I know "I" am back when it's not about me, it's how I can be of service to this planet as a vessel of light.
💫
YES! Hello there!